Welcome to the City of Eustis Recreation Department
Check out some of our upcoming programs below or find information on all of sports & programs on the top menu. Contact us for more information or register now!
Youth Scholarship Golf Tournament
Call 352-357-8510 to register!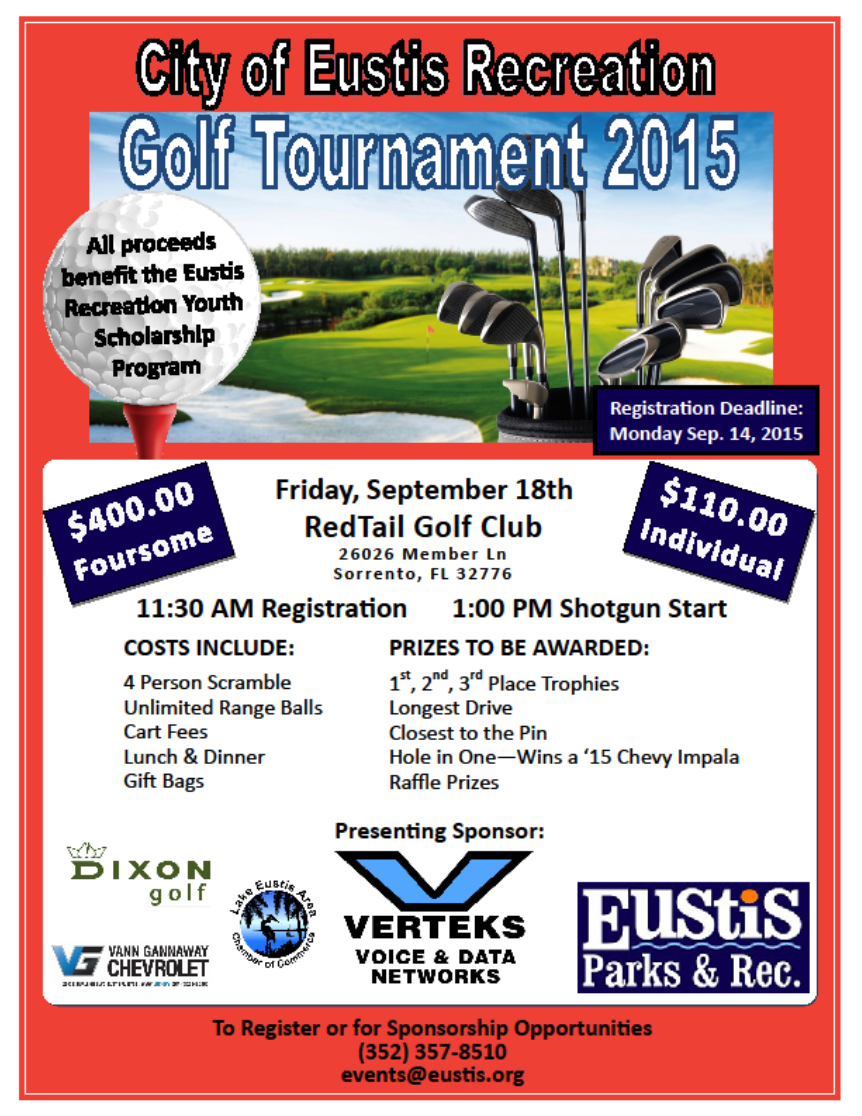 Call 352-357-8510 to register!
Thank you our Golf Tournament Presenting Sponsor Verteks:
Providing practical IT and Unified Communications solutions to small business, enterprise and government clients in Florida
Verteks Consulting specializes in the implementation and management of computer networks and VoIP phone systems for small business, enterprise and government clients in Florida. With on-site computer network support and VoIP phone system services in Ocala, Gainesville, Daytona, Orlando, Tampa, Jacksonville, Pensacola and all cities between. We provide guaranteed 2-Hour on-site response to a large area of Florida. We are your trusted partner in computer network support and promise to be there for you from start to finish, and even after.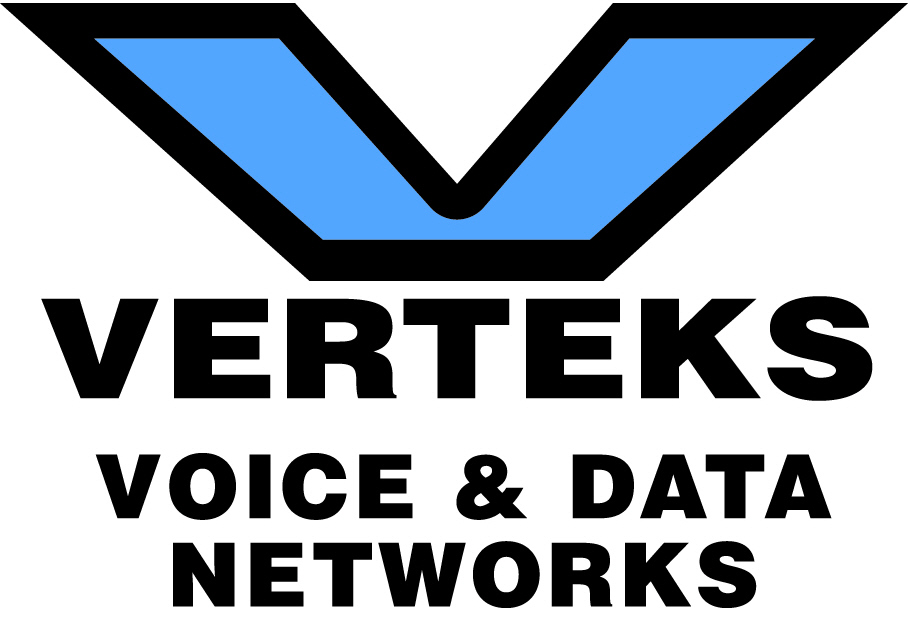 Coed Softball:
Fall Co-ed Softball Season will begin on October 14th. Games will be played on Tuesday nights. The cost per team is $325. Team fees are due no later than October 7th. Captains, please come by and pick up a team packet at our recreation office if interested. If you have any questions please feel free to call us at 352-357-8510.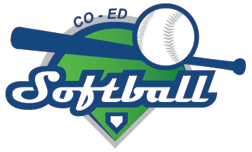 Co-ed Summer Kickball League!!!

It's time for Fall CO-ED KICKBALL. Season will begin on October 30th. Games will be played on Thursday nights. The cost per team is $200. There will be a Captains meeting on October 23rd at 6:00 PM. We had a great turnout last season, and it sounds like there are a lot more teams interested this season!!! For more questions and registration details call us at 352-357-8510.

• Teams will consist of 10-15 players
• Must have at least 4 women per team
• Minimum age for players is 16 with a parent waiver
• 8 game season





YOUTH BASKETBALL LEAGUE!!

The City of Eustis Recreation Department will once again be offering its Youth Basketball League! This league is for boys & girls ages 6-12. There will be two divisions: ages 6-9 & 10-12.

Registration will be accepted December 9, 2013 through January 15, 2014 OR until program is full! League play will begin end of January and take place on Thursday nights at the Eustis High School Curtright Center Gymnasium.

The league will focus on skill development, teamwork, sportsmanship & fun! The fee is $40.00 per player and includes a t-shirt and award.

*Volunteer coaches are needed!!* Register at the Eustis Recreation Department or on line at www.eustisrec.org. Call 357-8510 for more information.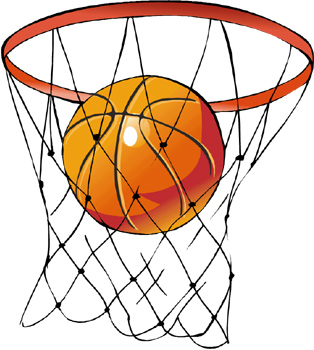 WEDNESDAYS @ 5:30-6:45 P.MWEDNESDAYS @ 5:30-6:45 P.MWEDNESDAYS @ 5:30-6:45 P.M Volunteer Youth Basketball Coaches Needed

THE POSITION: Volunteer Youth Basketball Coach (son or daughter will play for free)
The City of Eustis Parks and Recreation is accepting applications for Volunteer Youth Basketball Coaches. The normal work schedule will vary between 1and 2 hours per week depending on game or practice nights
ESSENTIAL AND IMPORTANT DUTIES:
· Serve as a positive role model to the players and parents
· Teach fundamentals, playing rules, strategies and playing tactics
· Condition athletes appropriately for activities requiring endurance, strength and agility
· Preside over team activities including all scheduled team practices and games
· Teach sportsmanship, cooperation, work ethic and responsibility to one's team
· Monitor players personal conduct during games
· Manage equipment
· Performs related duties as required
MINIMUM QUALIFICATIONS:
Ability to work well with children of various ages; basic knowledge of basketball; willingness to learn and follow rules and guidelines regarding youth sports; prior coaching experience is helpful but not required.
· Must pass background check with the City of Eustis Human Resources Department and fill out volunteer application.
For more questions please call City of Eustis Recreation Department: (352) 357-8510