Want to play? Get in touch!
If you would like to join our league next season, sign up or contact us to find out more information.
Phone
352-357-8510
Year Around Adult Leagues:
Youth Leagues/Activities:
Start Smart Soccer (3-5, Fall)
QuickStart Tennis (Ongoing)
Basketball (Winter)
Connect with us:
Welcome to the City of Eustis Recreation Department
Check out some of our upcoming programs below or find information on all of sports & programs on the top menu. Contact us for more information or register now!
First Annual City of Eustis Recreation "At Risk Youth" Scholarship Golf Tournament
Click Here to register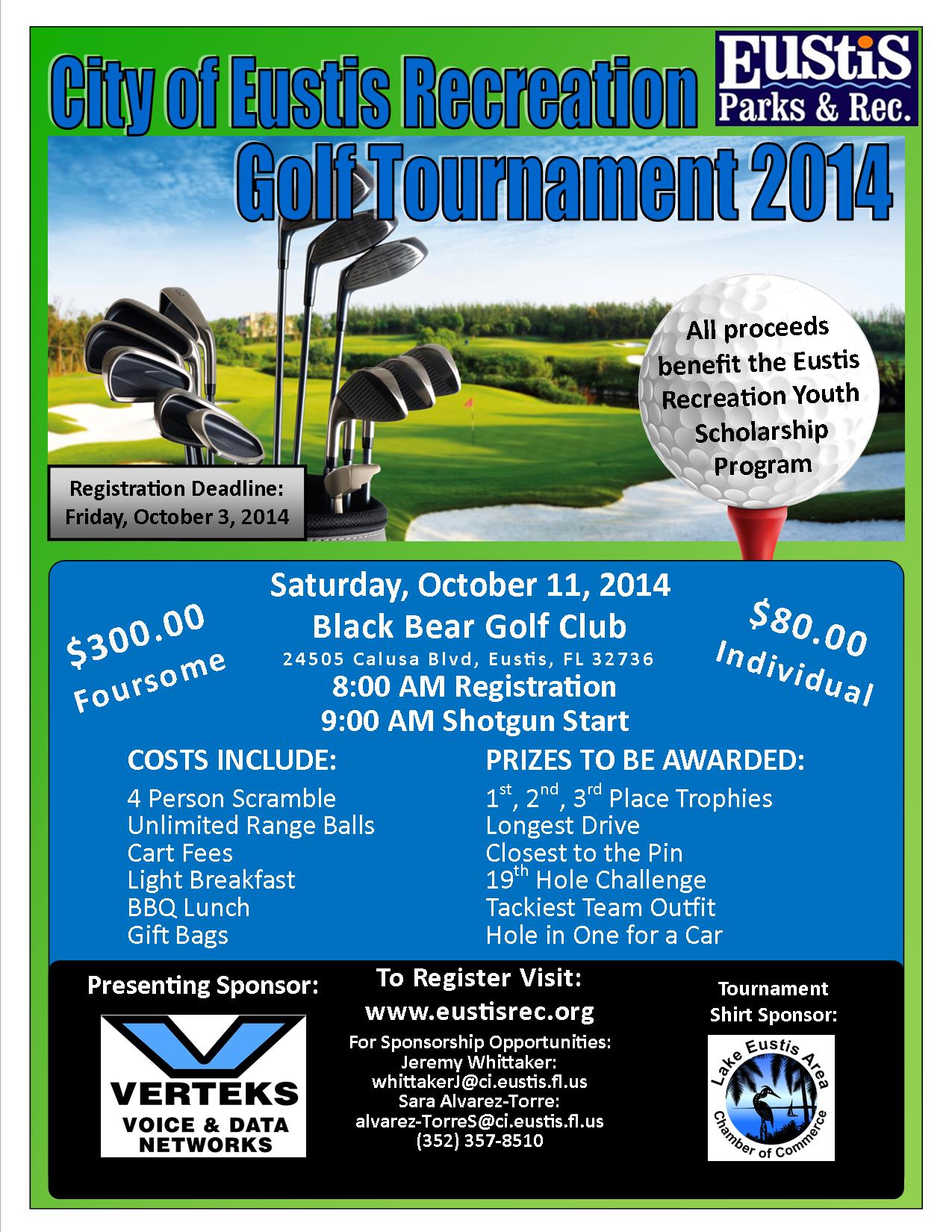 Click Here to register!

Co-ed Summer Kickball League!!!

Who says kickball is just for kids?!? Let your inner child come out and play in our Adult Co-Ed Kickball League. Games will be held on Thursday nights between 6:00 and 9:00 P.M. (2214 E Bates Ave Eustis, FL 32726)


REGISTRATION
May 1st – May 30th
Team Fee $200
League Begins June 5th

Register online at http://eustisrec.org/
Or at the Parks and Recreation Administration Office

• Teams will consist of 10-15 players
• Must have at least 4 women per team
• Minimum age for players is 16 with a parent waiver
• 8 game season




Summer Co-ed Softball Season will begin on June 3rd
Team Fee will be $325
Payments are due by May 27th
(352) 357-8510



Co-ed Softball Season


The season is set to kick off Feb 11th. To view the season schedule and results click here


Winter Camp

Now accepting applications for our Winter Camp 2013. Join us December 23,26,27,30,31 Jan 2 & 3 7:30am-6:00pm $150 per child or $25 daily. Cost includes all field trips. Girls & boys k-5 grade. Payment due by Dec 18th. Call for more info or to register 352-357-8510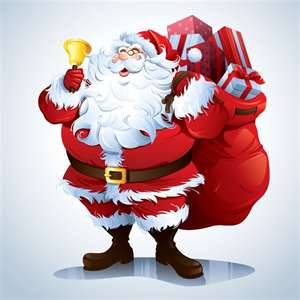 CO-ED SOFTBALL

The City of Eustis Recreation would like to announce that softball will be up and running coming 2014! League play will begin on February 11th. Games will be played on Tuesday nights. There will be a Captains meeting on January 7th at 6 P.M at the Eustis Recreation department building. Team fees will be $325 and will need to be paid in full by February 4th .We will also CAP the league at the first 12 to register. Please come to the meeting prepared with any questions or concerns you have about rules and regulations. To register, please call (352) 357-8510 or visit our website: http://eustisrec.org/leagues/softball/15392-adult-co-ed-softball.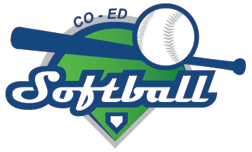 YOUTH BASKETBALL LEAGUE!!

The City of Eustis Recreation Department will once again be offering its Youth Basketball League! This league is for boys & girls ages 6-12. There will be two divisions: ages 6-9 & 10-12.

Registration will be accepted December 9, 2013 through January 15, 2014 OR until program is full! League play will begin end of January and take place on Thursday nights at the Eustis High School Curtright Center Gymnasium.

The league will focus on skill development, teamwork, sportsmanship & fun! The fee is $40.00 per player and includes a t-shirt and award.

*Volunteer coaches are needed!!* Register at the Eustis Recreation Department or on line at www.eustisrec.org. Call 357-8510 for more information.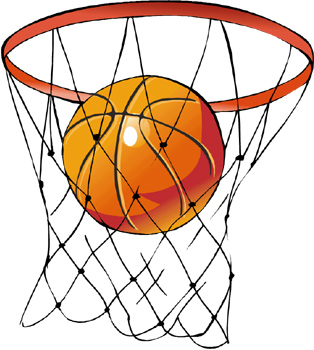 WEDNESDAYS @ 5:30-6:45 P.MWEDNESDAYS @ 5:30-6:45 P.MWEDNESDAYS @ 5:30-6:45 P.M Volunteer Youth Basketball Coaches Needed

THE POSITION: Volunteer Youth Basketball Coach (son or daughter will play for free)
The City of Eustis Parks and Recreation is accepting applications for Volunteer Youth Basketball Coaches. The normal work schedule will vary between 1and 2 hours per week depending on game or practice nights
ESSENTIAL AND IMPORTANT DUTIES:
· Serve as a positive role model to the players and parents
· Teach fundamentals, playing rules, strategies and playing tactics
· Condition athletes appropriately for activities requiring endurance, strength and agility
· Preside over team activities including all scheduled team practices and games
· Teach sportsmanship, cooperation, work ethic and responsibility to one's team
· Monitor players personal conduct during games
· Manage equipment
· Performs related duties as required
MINIMUM QUALIFICATIONS:
Ability to work well with children of various ages; basic knowledge of basketball; willingness to learn and follow rules and guidelines regarding youth sports; prior coaching experience is helpful but not required.
· Must pass background check with the City of Eustis Human Resources Department and fill out volunteer application.
For more questions please call City of Eustis Recreation Department: (352) 357-8510